Get to know the Lawrence County business community. Join us for a signature event, Noontime Knowledge, business mixer, or FLY gathering. Networking starts here.
Partner Programs & Events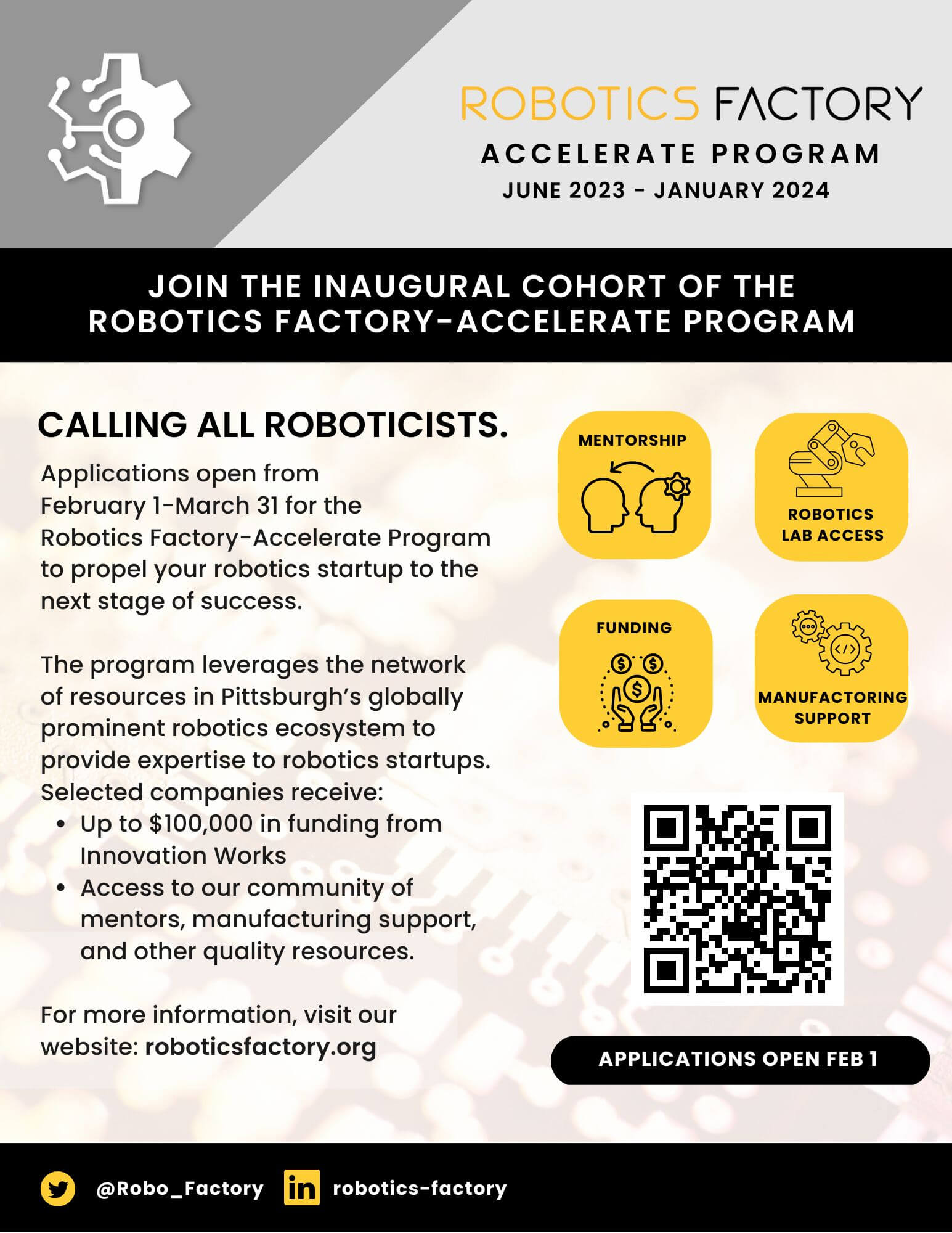 Our friends at Innovation Works are excited to announce its new Robotics Factory programs launching this year.
The Robotics Factory-Accelerate program will run from June 2023 through January 2024 and will accept up to six pre-seed startups. This program will propel startups to the next level of success through mentorship, customized programming, manufacturing support, network resources, and up to $100K in funding.
Interested founders can apply to the accelerator here: http://ow.ly/VloH50MBiki Register today for the Robotics Factory-Accelerate information session on February 15th at noon: http://ow.ly/B4BV50MBim5